Preparing Your Boat for the Season
Your boat has been in storage for the winter. With the warmer weather, you are ready to take it out and prepare for the upcoming summer season. First, make sure that it will run well.
It's important that you take care of your boat and take the necessary steps to keep it in the best condition possible. Some boats need more and some less preparation. Take your time, make a list, and start maintenance. The more effort you put into your boat, the more enjoyable your boating experience this summer will be.
Boating can be a fun activity that can be shared with the entire family or a mini solo getaway for the weekend after a long work week. However, because it's usually seasonal, you might need to perform a few check-ups to get ready for the first trip of the season. You may want to talk to your local boat mechanic, but there are some things that you can check yourself.
Does Boat Preparation Even Matter?
Yes! Preparing your boat for the season is almost like buying a new boat. When you go buy a boat, you have two choices: buy a new or used boat. Even though the used boat will be cheaper, there may be some additional work that needs to be done before you can glide through the water. The new boat of course is going to be more expensive but it is ready to ride on the same day with no problems.
If your boat requires a lot of preparation, expect to spend a considerable amount of your time preparing it for this upcoming boat season. If not, then you can expect the opposite and not spend as much time.
Create A Checklist
Most seasoned boaters may have a second sense when it comes to knowing what to focus on during boat preparation. As a new boat owner, or you have little to no experience with one, you will learn what your boat needs in time. However, right now, you should make a list. The longer the list, the better. Sure, longer lists mean more preparation and maintenance.
Here are a few more important things you should include in your list:
General cleaning tasks (hull, deck, topsides)

Check all drains for blockages

Wash your boat and add a coat of wax to protect the paint

Clean your wood finishes and oil them

Clean fixtures like windows, hatches, blinds, and any other parts

Replace things like your wiper blades if they are worn

Check for general damage like scratches, blisters

Inspect your ladder, trim, rails, rudder, and fittings

Inspect your stanchion, pulpits, lines fenders, and other items on the deck

Check your portlights to make sure they are functioning. Change any bulbs that are burnt or damaged

Inspect your hoses and clamps

Check your bilge pumps, make sure both their automatic and manual functions work

Inspect your electrical systems, look to see if your battery is still good, if it needs to be recharged, or replaced

Look at any major contact points for corrosion and other wear

Inspect all visible wiring to see if it is frayed (also check for potential damage from animals chewing the wires)

Make sure all your gauges are working

Check and replace damaged fuses

If you have lights and other recreational devices, make sure they are working and that they didn't kill your battery over the winter

Inspect your antennas, make sure they are properly transmitting a signal

Check all of your safety equipment (more on this below)

Have your engine inspected or serviced by a certified mechanic

Other things to check include fuel filters, cooling system fluids, belts, transmission fluid, your water strainer, and the bilge blower.

If your boat uses sails, check their general condition, make sure they are functional, and ensure all ropes are in working order and not frayed
Don't treat your boat like most people treat their cars. Take the time to check all of its parts to make sure it is working properly because getting stranded out at in the middle of the water is a terrifying experience that can easily be avoided through regular maintenance.
Break The List Down and Check It Santa Style… Twice
You can break down your list any way you want to. Usually boat owners make their lists based on specific areas of their boats or specific issues, specific onboard components, and more. You can make a list covering just exterior issues that need to be resolved, you can make a list covering electrical problems and you can make a list based on the quickest preparation task to the most time-consuming.
The choice is yours. Everyone has a method that works best for them. If you want your boat to last until Christmas, check your list and check it twice. Make sure that every possible issue regarding your boat is resolved.
Do I Need Boat Insurance in SC?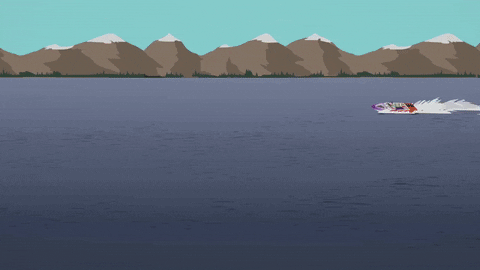 No. Boating insurance is not required in South Carolina according to boatinggeeks. However, it is recommended by personal injury lawyers hence its cheaper compared to automobile insurance. For boat owners who would need financing for their boats, the bank may require some boat insurance. However, there's no law that requires owners to obtain boat insurance in South Carolina.
I Want Boat Insurance… Now What?
​​Boat insurance can provide coverage to protect you and your boat against liability and damage in the event of an accident. The policy provides basic coverages and there are optional coverages you may want to add. Lastly, review your insurance policy and update it if necessary. For more information, don't hesitate to contact us! Visit us at https://www.farmersmutualsc.com/
https://harba.co/preparing-your-boat-for-the-season/